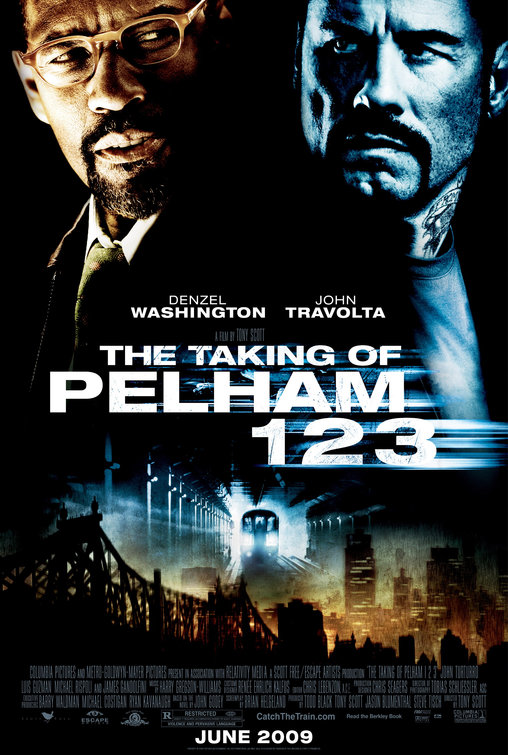 Last week I went to watch
The Taking of Pelhan 123
. From the preview it looked like an OK movie, something one could watch at the theater, and of course it had Denzel Washington, so hit has to be a decent movie. An actor of the caliber of Denzel is at the least a guarantee that the movie would be decent, right?
The movie actually turned out better than I thought and kept me entertained from the begining to the end. The movie had a nice mixture of action, a decent and a lot of humour, despite the seriousness of the situation. Both
John Travolta
and
Denzel Washington
delivered a good performance and played their characters well. Washington played the role of Walter Garber, a
NYC
subway dispatcher which was recently demoted do to allegations of corruption. Travolta assumed the character of Ryder, a bad ass, wise cracking, train hijacker with a mission and some serious personality issues. The movie also had a good cast of supporting actors which included
James Galdolfini
of the
Sopranos
. The only issue I have with the movie is how it ended, it left me a bit disappointed as I was looking for something more that what it delivered. Of course I won't tell you much about the movie, you need to go watch it!
Overall, The Taking of Pelhan 123 was a great movie, and I would recommend it, I give it a Stunner rating of 4 out of 5.