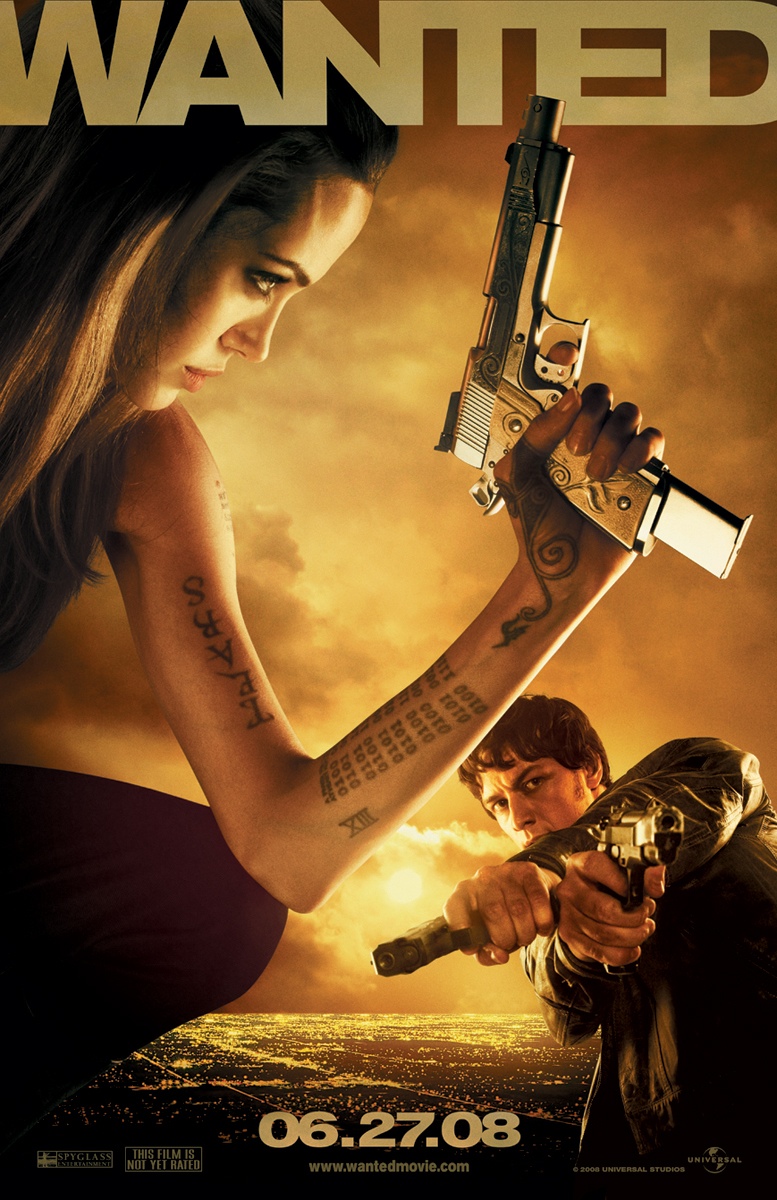 After watching the flashy previews and trailers and after going to
palacamusement.com
to see the local ratings I decided that I wanted to see the movie
Wanted
on the big screen. So on Saturday night the opportunity presented itself for e to go see if it was all hype or something that I really 'wanted' to see.
The movie started with some funny scenes and narration, but this did not drag on as the action didn't hesitate to jump in full force! If you wanted a definition of an action packed movie, then Wanted would be one of the illustrative definitions. If fast, racy, gun slinging, car chasing, stunt filled action is on your menu, then Wanted is certainly the movie to wet your appetite! The main characters James McAvoy (
Neva know him till this movie
) who played Wesley and Angelina Jolie (Fox) delivered some serious action and did the movie justice and then there is Morgan Freeman (Sloan), well what can I say it's Morgan Freeman you can't expect nothing less than the best. What would an action movie be without killer graphics? The graphics in this movie was totally awesome and blended well with the action this movie spewed.
Of course no movie is perfect and thus Wanted does have it's own faults. There are one or two scenes that just seem out of place with the movie and one particular scene that I just think pushed the limit of my imagination a bit to far. Of course you know I won't tell you the scenes as this will just spoil it for you. However, it did not spoil the movie for me as the action was good enough to keep me occupied. Overall Wanted was a pretty good movie, and certainly a gret movie if action is what you are into. I give it a Stunner rating of 4 out of 5.