So after seeing the trailers that flooded the TV screens and the Internet, reading the countless comments and reviews, I decided I wanted to go to the movies to watch the much hyped Dark Knight. I had great expectations going to see this movie, after all the trailers were fast pace, heart pumping and action packed. And the reviews were enticing, not to mention the huge turnout at the box office, this movie must be the best thing since Spiderman!

So on Saturday I went to the Cinema in the Cross County Shopping Center to watch this most touted summer block buster. Well, after watching the movie, I was speechless, not because the movie was so great, but because I don't really know how to describe the movie. First of all it didn't live up to my expectations, based on how the media, trailers and reviews hyped it up to be. I expected more action scenes and some kick-ass fighting scenes, but that was not fulfilled. The overall story line was good, but the only problem I had was the extremely minor role Two-Face played in the movie. The movie wasn't boring, yet it wasn't exhilarating, as it was just enough to keep you interested from the beginning to the end.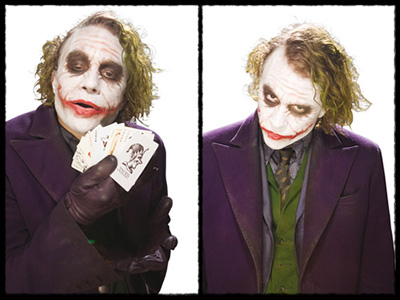 The late Heath Ledger, as said by many, did put on a good performance as the Joker. It was kinda weird watching a new release with a dead actor though. This new interpretation of the Joker was definitely different from what I was used to! He was pretty darn demented and evil, but a very clever mastermind, who brought Gotham to its knees.

Overall, I think it was a pretty decent movie. Even though it did not live up to my expectations, I didn't feel like it was a waste of money to watch it at the cinema. If you wanted to go to the Cinema to watch it, you should go as it's not a bad movie and of course i am not a professional movie critic. I give it a Stunner rating of 3.5 out of 5, partially due to it's failure to live up to my expectations.