So life with my new camera has been great so far, photos are better and it's more fun taking pictures. however, I have experienced a few limitations that I need to overcome to get even more breathtaking shots. The biggest limitation I am facing is the lack of zoom capability with the 18-55 mm lens that came with the camera. This makes it difficult for me to get that spot on closeup shot without having to go up close. This especially hinders me when I want to take photos of wild life, because unlike people, animals and insects are not to keen on stopping to take a pose for the camera.



So I have started my saving once again to get myself a zoom lens for my new DSLR. I have my eyes on the Nikon 55-200 mm vibration reduction lens, but the over US$200 price tag is really a huge setback, but with saving and continued price scouting I hopefully will get the zoom lens soon. It would have been great for me to get the zoom lens for the Carnival road march later this month, but that does not seem like a reality and only a vague dream. So I will have to just settle with what I have and do my best in the road match.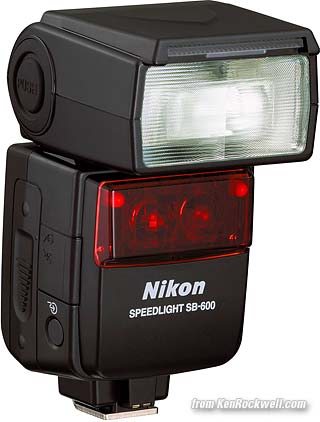 Next on my list, is a speedlight, or in other words, an additional flash for my camera. this external flash will allow me more flexibility to experiment with lighting and get better photos. This will be especially helpful when i am taking portraits and still life photos. But that is still some way in the future as the one I want to get, the Nikon SB-600, is also a US$200 price tag. If anyone says photography is expensive, that is an understatement, it's damn expensive!

In the mean time, I have bought myself a UV filter to protect my lens as I can't afford my very expensive lens from being damaged. I also got myself a lens pen to clean my lens as i have seen one or two spots on it already. I ordered these through Amazon and got them both at a decent price for under US$50.

Photography is an expensive hobby...correction: very expensive, but what's the point of working hard if you can't at least enjoy some on the fruits of ones labour? I am a whole lot happier taking photos with this camera than my original point and shoot Kodak Z650. I have also recently joined Flikr and joined the Jamaica West Indies group along with other accomplished photographers, including Taylor and emerging photographer Jamaipanese. Sir Jdid too has jumped into the DLSR world too and I am anticipating great photos form him too on his blog. My photography is improving so far, and I hope it will get better as time goes on, and maybe I'll even make some money from it, if even to just support my photography. To see my photos you can visit my photoblog as usual or on Flikr.