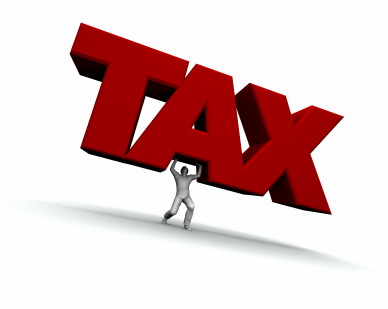 Once again, the hardship of the Jamaican people has increased. The Government recently tables its supplementary budget in Parliament and increased hardship was on the platter. The government has hiked the taxes on telephone calls, cards and instruments from the already high twenty percent (20%) to a whopping twenty five percent (25%). So now you will pay a quarter of the price of a call, phone card or instrument, plus the stipulated cost each time your take up that phone to make call, buy a phone card or purchase a new phone. Whoever said talk is cheap certainly didn't live or visit Jamaica! However the increase didn't stop there!

If you are thinking of traveling overseas any time soon you will be required to fork out some more money coupled with the already ridiculously high airfares. Why? The government has also chosen to increase the departure tax by a whopping eighty percent(80%)! So now instead of paying the regular JM$1000 for departure tax you will now be required to fork out an extra JM$800 to pay the new fee of JM$1800each time you purchase a ticket to travel. This government never fails to surprise as yesterday when they announced the increases they pulled a fast one and announced that these increases would be effective today, Thursday October1, 2009! Surprise!

However, the government wasn't all about increases as they announced that they will indeed be cutting something! What would cause the government to deviate from their trend of increasing? The government confirmed the fears of many public servants on Wednesday when they announced that they will be cutting the number of people employed to the public sector. Up to earlier this week the Labour Minister, Pernell Charles, stated that as far as he knows the Prime Minister would not be cutting jobs in the public sector, but the Prime Minister sang a different tune on Wednesday! No time-line has been given for this cut, but many speculate that it will be soon, with the IMF deal in sight. So once again the already high unemployment figure in Jamaica will increase.

The only good announcement that came from this supplementary budget was that the Cabinet was not immune from the public sector job cut and that the government will be seeking to cut down on the red tape and gymnastics required to start businesses. But even with this gleam of light the days ahead grow even darker and hardship will only increase for the average Jamaican.